Are you interested about the investment know-how and in depth discussion about labour law in Indonesia?
We proudly announce our Associate, Erick Sanjaya, would share his insights on Friday, 20 December 2019 from 10:00 am to 12:00 pm at Soho Capital 19th Floor, Podomoro City, Jakarta.
This event will be held 100% in Mandarin in association with BOSSHIRE.
Kindly register by clicking this link: https://www.wjx.top/m/51892262.aspx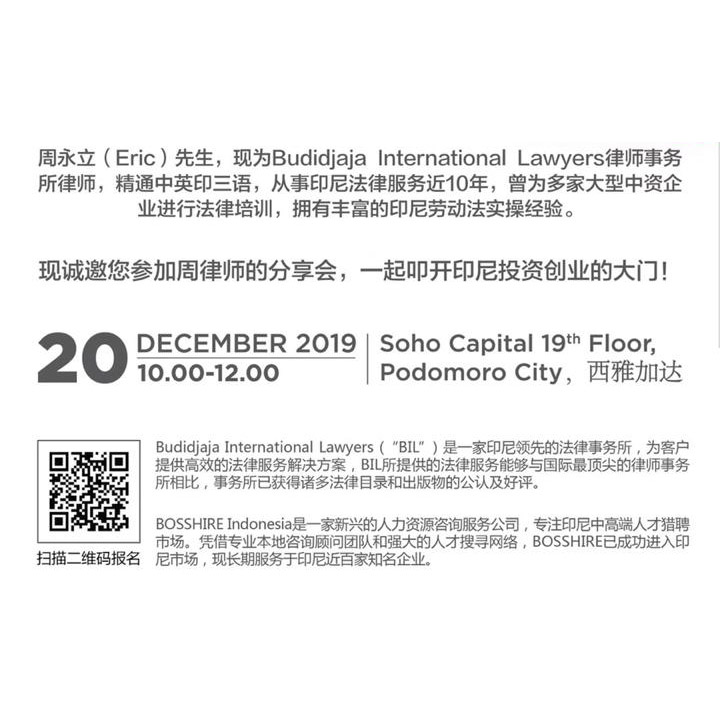 For more info, kindly scan the QR Code at our poster above.
Your presence is much awaited and see you at the event!