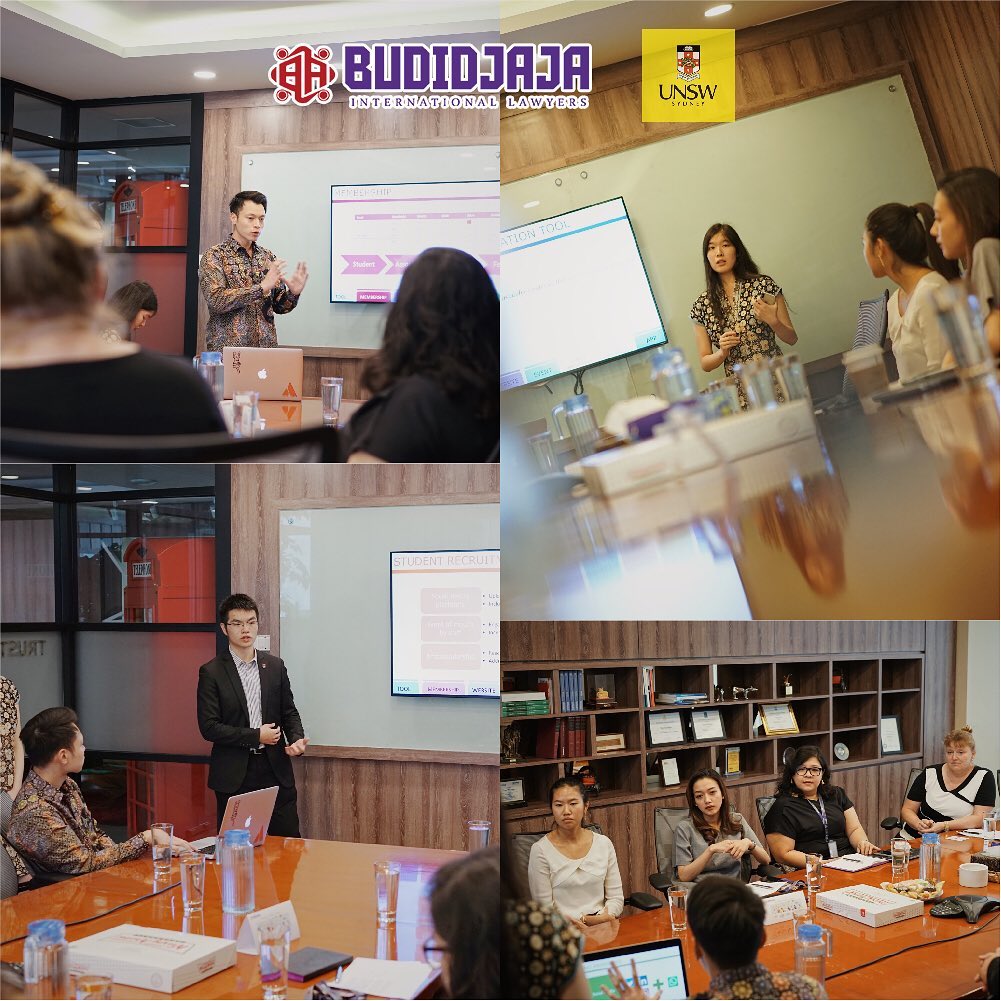 Budidjaja International Lawyers (BIL) in association with Budidjaja Institute and The Indonesian Academy of Independent Mediators and Arbitrators (MedArbId) would like to thank UNSW Business School for the opportunity to be one of the hosts in the Global Business Practicum (GBP) program.
During GBP, Terence Li, Selena Chen, and Chapmann Tsui have demonstrated their enthusiasm, commitment to learn, and ability to work in team to promote the Alternative Dispute Resolution (ADR) in Indonesia.
We wish everyone in GBP all the best in their future endeavors and we look forward for our future collaborations.